Ueno Share House
¨¨YouTube Movie
It is located in Taitou-ku Tokyo.
You can go to Asakusa in 2 minutes, Akihabara in 3 minutes by Tsukuba Express Line and go to Ginza in 13minutes, Shibuya in 29 minutes by Subway Ginza Line.
You can also go to Akihabara in 25 minutes, Ueno Park in 20 minutes and Asakusa in 30 minutes on foot.
It is convenient for transport.!!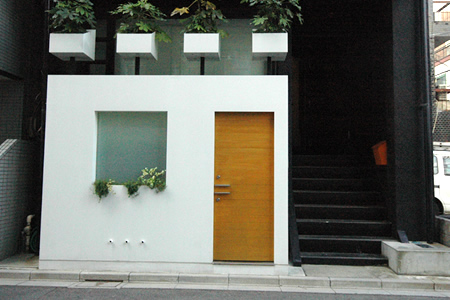 Private room 8 rooms

Dormitory 1 roomi4 people. Only for menj
Each room is non-smoking.
Turn to take out the trash weekly.
2 rooms can accomodate up to 2 people. (no.302 and no.402)
You can't let someone stay at your room, without any prior announcement.
(A fee of 1,500 yen per night/person will be applied.)
Map
Subway Oedo Line and Tsukuba Express Line Shin-Okachimachi station - 2 mins
Subway Hibiya Line Naka-Okachimachi station - 7 mins
JR Yamanote Line and JR Keihin-Tohoku Line Okachimachi station - 9 mins
Subway Ginza Line Inaricho station - 8 mins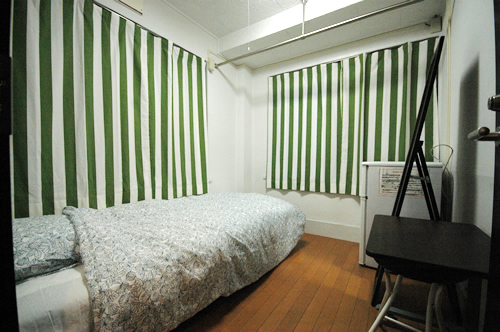 Private room (1st, 2nd, 3rd, 4th floor)
Air conditioner
Fridge
Bed with clean linens
Light
Mirror
Wardrob
Desk and chair
Free Internet (1st & 2nd floor Wifi, 3rd & 4th floor LAN)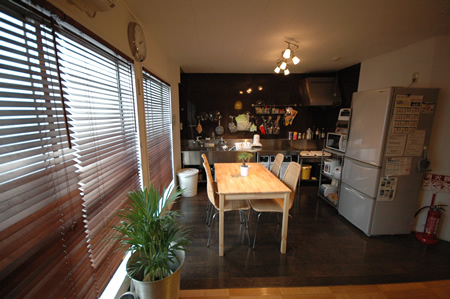 Common area (2nd floor, Kitchen and living room)
Dining table & chair
Air conditioner
Fridge
Cable TV and DVD. (You can watch overseas news with CNN.)
Common Laptop
Wifi
I ron and an ironing board
Vacuum cleaner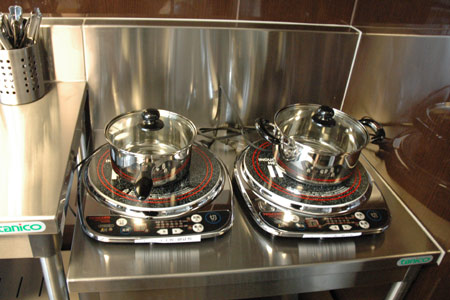 Kitchen (2nd floor)
2 Induction heating iIHj cookers
2 Rice cooker
Toaster
Microwave
Pot
Frying pan
Kettle
Dishes
Kitchen tool
Equipment
3 Toilets (1st, 3rd, 4th floor)
2 Shower rooms (2nd floor)
3 Washbasins (1st, 3rd, 4th floor)
2 Washing machines (4th floor)
2 Coin-operated drier (30min/100Yen)
Shoe Box (1st floor)
Drying area (4th floor)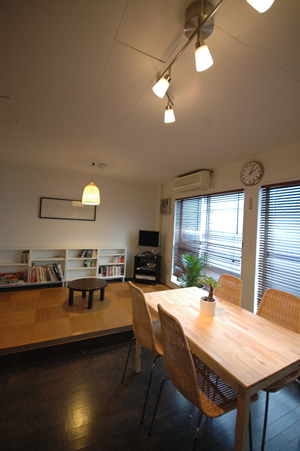 You can relax at Tatami space with low table called Chabudai. (Japanese style)

Private room
no.101 / 9.2‡u \78,000 Occupied
no.102 / 6.8‡u \59,000 Occupied
no.103 / 6.8‡u \68,000 Occupied
no.105 / 8.0‡u \68,000 Occupied
no.201 / 7.3‡u \68,000 Occupied
no.302 /12.7‡u \82,000 Occupied
no.401 /10.6‡u \79,000 Occupied
no.402 /12.0‡u \79,000 Occupied

Dormitory (2 bunk beds)
no.301A \37,000 Occupied
no.301B \37,000 Occupied
no.301E \37,000 Occupied
no.301F \37,000 Occupied




Around Uen-Okachimachi Share house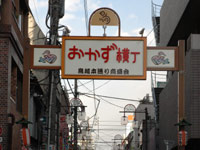 Okazu Yoko Chou